SERVICES LIST
Views: 47 Author: Site Editor Publish Time: 2016-01-08 Origin: Site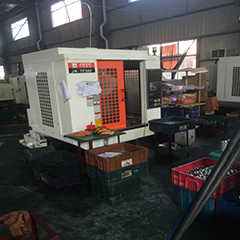 Serves time
0:00 - 23:59
From Monday to Sunday
Samples
You can send a sample to customize the products, we have many engineers can help it; If you want a product of mine, but you are not sure if it's what you want, so you can ask for a sample from me, it will be free.
Products shopping guide
For example: you want to purchase a batch of cylinders but you don't know which type you are really want, so you can tell me all your requirement and I'll recommend to you.
Delivery
1. If the products we have in store, we will send it out ASAP after payment.
2. If the products which were customized, we will complete the production within a specified period of time, and send it out the first time, we can promise it.
3. We have a variety of ways to deliver goods, usually DHL, Fedex, TNL will be normal ways, If you require use of a courier, we can do it.
4. Also we can send by your delivery acount if you want.
After-sale service
We can provide a series of after-sale service, such as product introduction, mounting, debugging, technical support and so on.
Contact information
Address: Xikou Town, 315502, Fenghua City, China
Email: arrow@flyautomatic.com
M.P: 0086-18957877638
Tel: 0086-574-88871448
Fax: 0086-574-56655151
Skype: flypmc@hotmail.com
QQ/Wechat: 625118373